About Us
At Smile Dynamics in East Wahroonga we are proud to be your dentist next door…
Smile Dynamics in East Wahroonga is a dental practice dedicated to the provision of completely personalised dental health care for you and your family, delivered in a friendly and comfortable environment. Our accomplished team are highly experienced in all areas of dentistry, using only the latest innovative techniques coupled with leading-edge diagnostic equipment for exact diagnosis. Of foremost importance to our practice is to ensure you receive the highest level of respect, courtesy and standard of care during every facet of your appointment.
Helping you gain the dental care you need…
At our Wahroonga dental practice we believe that everyone deserves a healthy, beautiful smile they can wear with confidence. We understand that many patients are afraid of the dentist because they are afraid of what their treatment will entail, of pain and of being judged. At Smile Dynamics in East Wahroonga all we want is to see you smile and will always inform you of what your treatment will involve, use a gentle light touch to minimise any pain or discomfort and we simply do not judge! When you smile, we smile, and to ensure your teeth and gums are healthy we provide a wide range of treatments designed specifically to you.

ADA Independently Accredited Dental Practice
What does this accreditation mean for you? It means safety, quality and peace of mind.
There's a commitment to safety and quality
Every decision made by our dental team considers your safety and works to ensure a high quality of service.
You can provide feedback
Accreditation means this practice welcomes your feedback, whether it's good or bad, in the  interest of making things the best they can possibly be.
Your healthcare rights are protected
At this practice you have the right to access care, to safety, to be shown respect, to be informed, to be involved in decision-making, to your privacy and to provide feedback.
You can rely on our team
Our team works together to look after you in all aspects of your dental care. You can talk to any one of us about your care and your concerns.
Your privacy is protected
Measures are in place to protect your privacy, your information and data, and systems set up securely to store this information.
You can ask for information
Our dental team see you as a partner in healthcare. We will arm you with the information necessary to make the right decisions about your health.
You can see what we have achieved
The process of achieving accreditation is voluntary for dental practices. We have invested 2in the process of reaching and maintaining the highest safety and quality standards. Ask to see our certificate of accreditation.
You can be confident
This dental practice has systems in place to continuously improve in everything we do.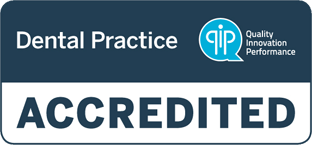 Meet Dr Chahoud
Dr David Chahoud graduated in 1987 from the University of Sydney. He has spent the last 30 years looking after the dental needs of his patients, their families and friends. To ensure he offers his valued patients only the very best of care he has undergone continuing education in cosmetic dentistry, complex restorative techniques and full mouth rehabilitation, temporomandibular joint dysfunction, orthodontics and neuromuscular dentistry.
Our practice is a testament to our highly accomplished team, uncompromising level of personal care and understanding of our patients' needs and desires. Upon entering our practice, you will experience a tranquil and friendly atmosphere where your needs are our main concern.
Our philosophy comes from our strong commitment to improving the lives of our patients through the provision of total dental health care and further education. We pride ourselves on the vast array of treatment procedures we provide, which will enable you to achieve the smile you have always desired and continue with a healthy lifestyle.
We are conveniently located on the ground floor, with wheelchair access and all day parking in front of the surgery.
If there is any way we can make your experience with us more comfortable, please don't hesitate to ask.