Straighten Your Smile with Invisalign!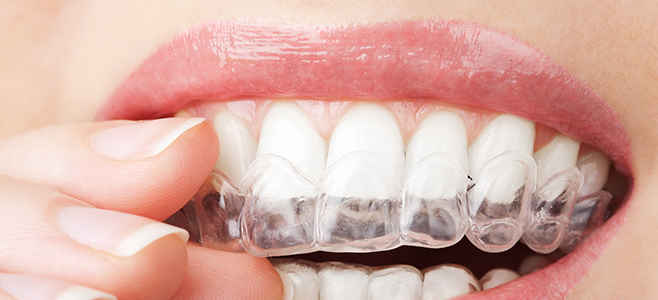 At Smile Dynamics in East Wahroonga we are diversifying and innovating the way we think about straightening smiles with Invisalign.
Instead of using uncomfortable wires and static metal brackets to achieve that perfect smile, Invisalign offers you a virtually invisible and removable alternative. Invisalign treatment involves taking a mould of your teeth and developing a completely personalised set of aligners, manufactured exactly to suit your teeth.
How does Invisalign work?
Every two weeks a new set of aligners are placed on your teeth, encouraging the weekly movement of your teeth until you have achieved your perfect smile as discussed with your dentist here at Smile Dynamics in East Wahroonga. The technology involves simultaneously allowing you to view a virtual treatment plan which will indicate the perceived movement of your teeth. The procedure offers a customised, removable, effective, comfortable and clear alternative to metal braces.
The many benefits of Invisalign…
A key benefit of Invisalign is the customised nature of this procedure. Impressions taken of your teeth allow our team of professionals to develop personalised aligners that work with your individual tooth structure. The customised aligners allow your teeth to move into exactly the right place to suit your own jaw line.
Along with the personalisation of Invisalign, the clear aligners are also completely removable at all times. The aligners can be easily taken out at any time without the help of your dentist. Perfect for people wanting to look their very best for special occasions, or even just for tackling tricky foods that can get stuck in other orthodontic appliances, Invisalign can be easily removed and reinserted for total convenience. However it is important to note that your compliance is essential for obtaining best results from treatment.
The Invisalign procedure additionally offers patients speedy results, with the visible movement of teeth even from the outset. Teeth alignment commences straight away, with rapidly noticeable changes. Better yet, Dr Chahoud can show you your expected results from each stage of treatment before it even commences! This ensures you have realistic expectations from your treatment.
What is particularly innovative and special about this treatment offered at Smile Dynamics in East Wahroonga is the nearly invisible nature of the aligners. Worn from nine to eighteen months depending on each individual case, Invisalign offers a comfortable and seamless way to achieve that perfect smile you have always wanted. Without the discomfort of visible metal brackets and wires, you can rest assured that Invisalign is working its magic whilst going virtually unnoticed.
So if you have been putting off that perfect smile because of the appearance of bulky braces or the discomfort of permanent static brackets, Invisalign may be for you!
Contact us today to discover more about Invisalign.